I have the finished product. The leg was moved forward and extended slightly to make it tip-proof.
Here are the details; it's 5 1/4" front to back and has 4" high legs.
It is all 1/4 stainless and TIG and resistance welded, so like your original KK grills, it won't rust!
If desired, you can also use it with the Rotisserie, you will want drill a small hole in the upper grill ledge to hold it in place. I will work with the 6" or 8" basket.
The price will be $35.00 plus shipping (I haven't weighed it yet, but it will probably be around a 5 pound shipping weight)
email me; use email button at the bottom of the message.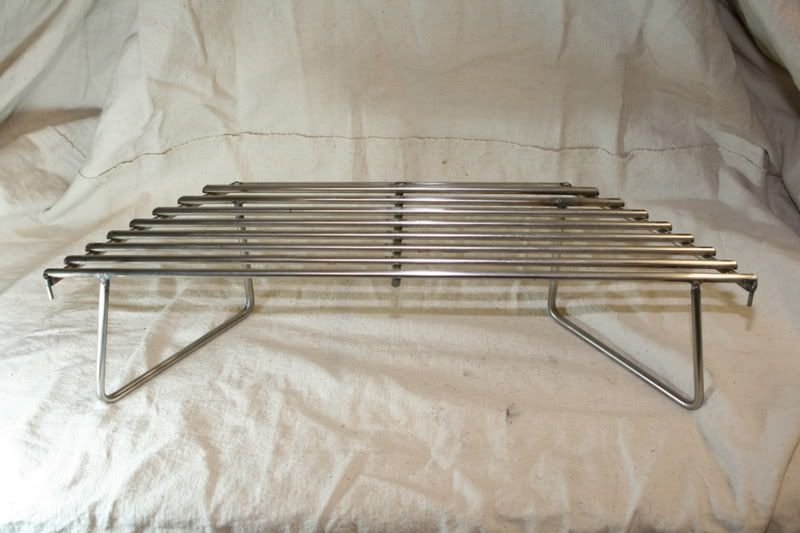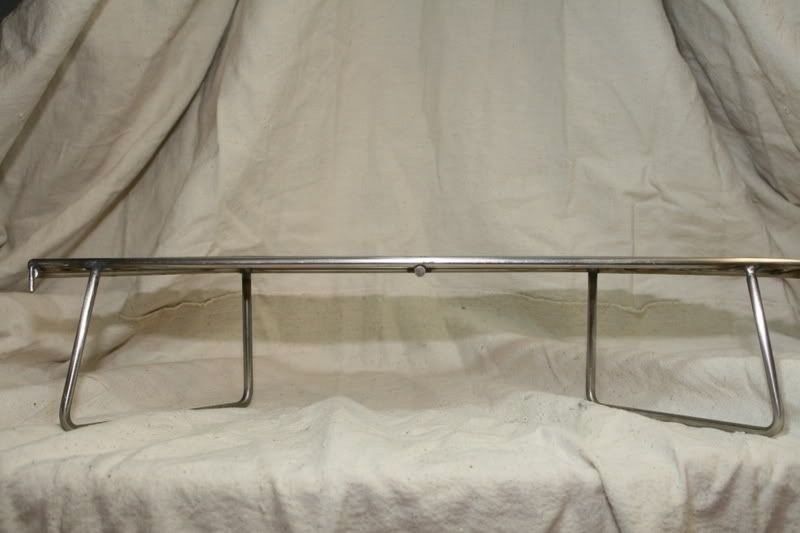 Many uses! On the upper grill
On the lower grill;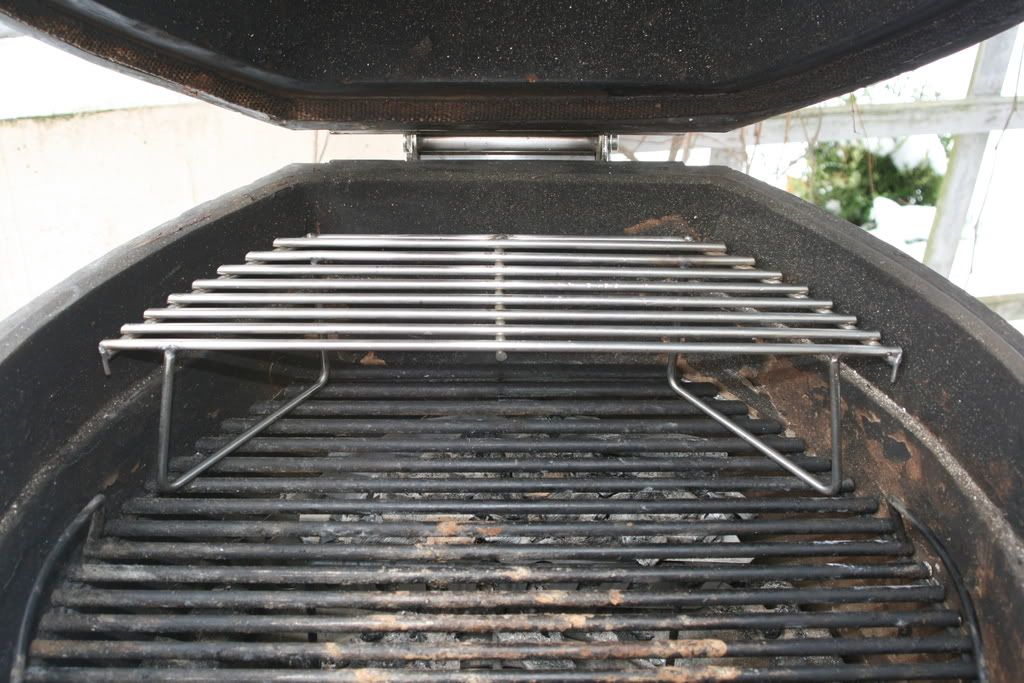 On the ledge with the sear grill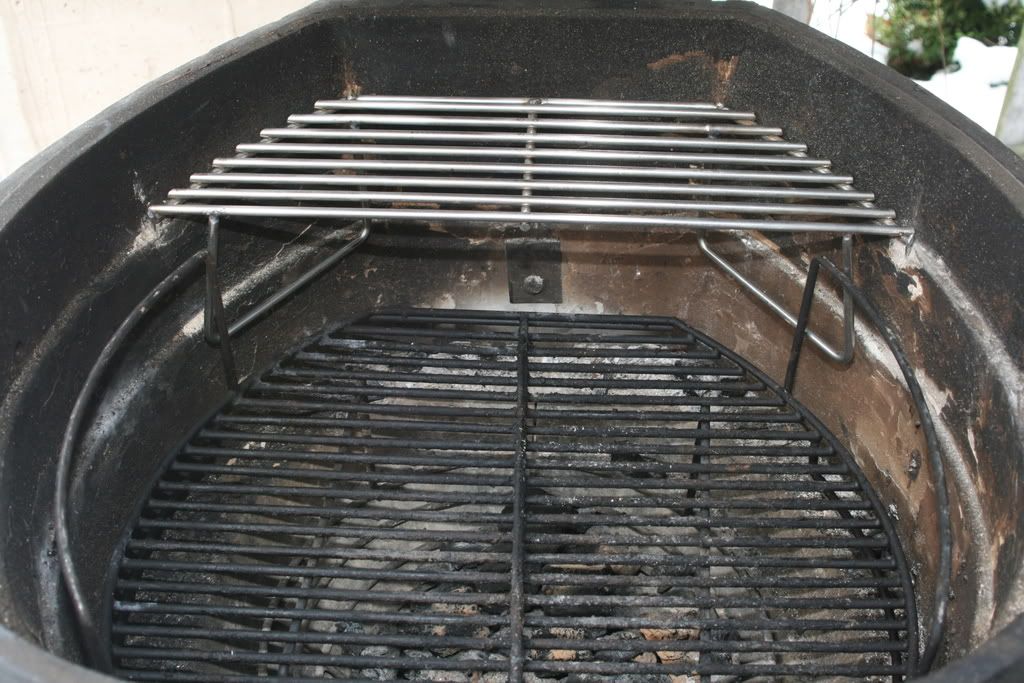 With the 6" or 8" Roti
You will need to reverse the clamps as shown to use the 8" basket, the 6" will work perfectly with the clamps on the outside.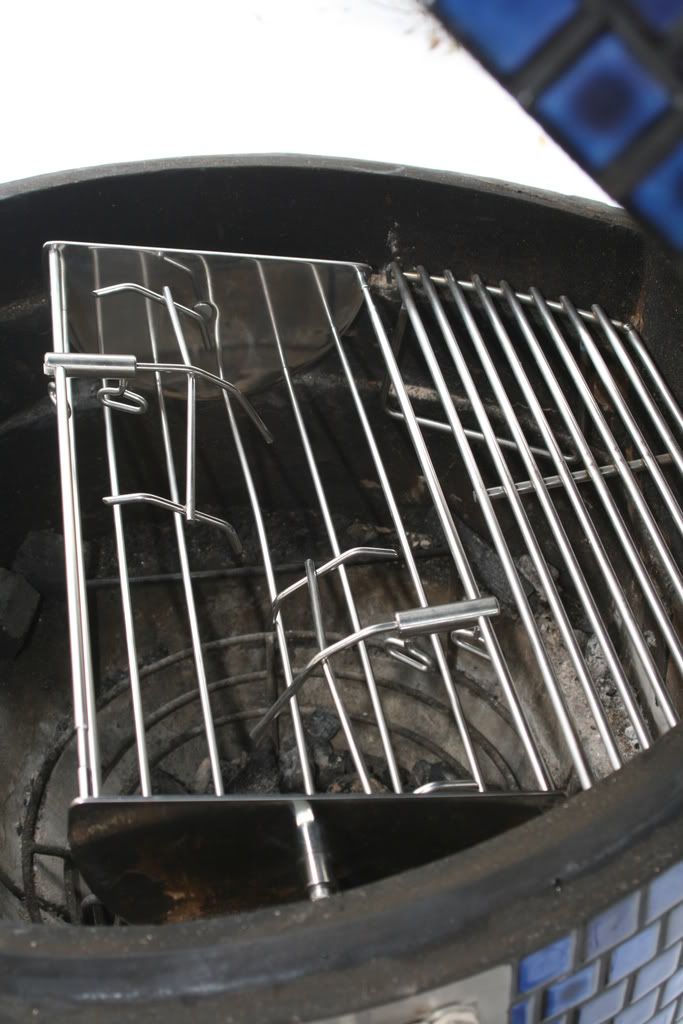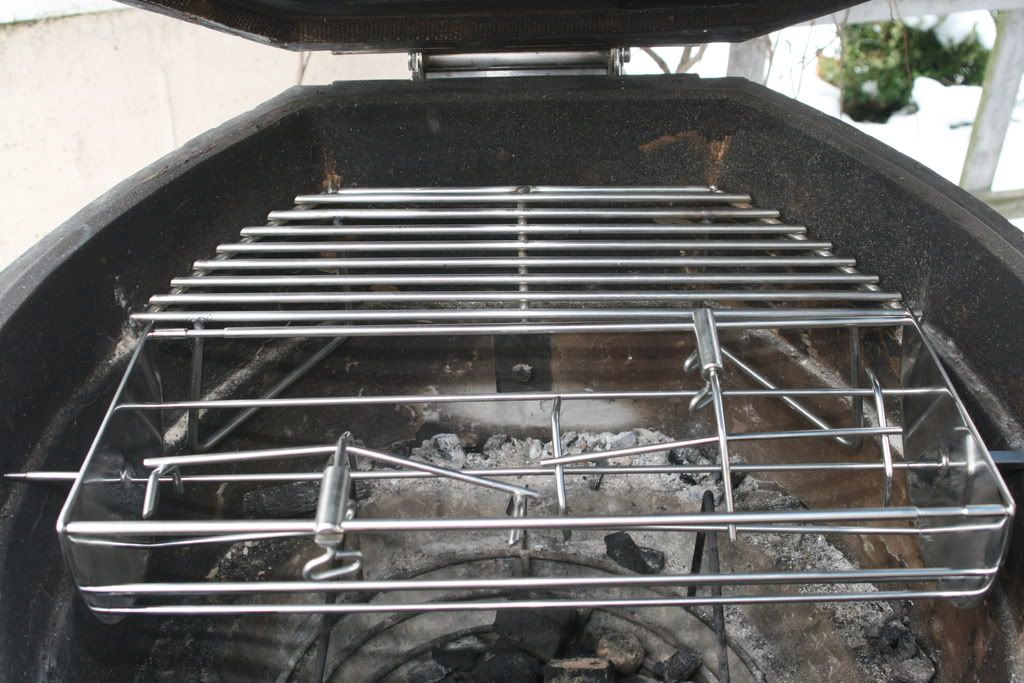 [/size]